The Holler
Bentonville, ar
An unconventional hangout for a dynamic, evolving city.
THE ASK
To envision a polished yet unfussy hospitality experience (and brand) for a bustling, fast-growing city in the Ozarks
DISCOVERY
Competitive Analysis
Market Research
Trendscaping
Audience Studies
Creative Workshops
BRAND STRATEGY
Positioning
Brand Definition
Naming
Brand Guidelines
BRAND DESIGN
Visual Identity
Collateral Design
Environmental Graphics
Signage & Wayfinding
Production Management
EXPERIENCE STRATEGY
Signature Touchpoints
Guest Experience
Environment design
Concept Design
Schematic Design
Design Intent
Construction Oversight
Styling
Muse Design Awards
Interiors, Hospitality
Platinum
The Approach
Home of the world's largest company, forests, hiking and biking trails, mom-
and-pop shops, and a contemporary art museum, Bentonville is an anomaly.
Our offering is similarly wide-ranging: with bars, games, and food on offer all day long.
The Holler's name derives from a regionalism: it's a hollow between mountains. This familiar, friendly, and specific name pairs with a logo and visual identity that are flexible and expressive. Together, this provides staff with a broad toolkit whose pieces they can apply in various combinations depending on the context.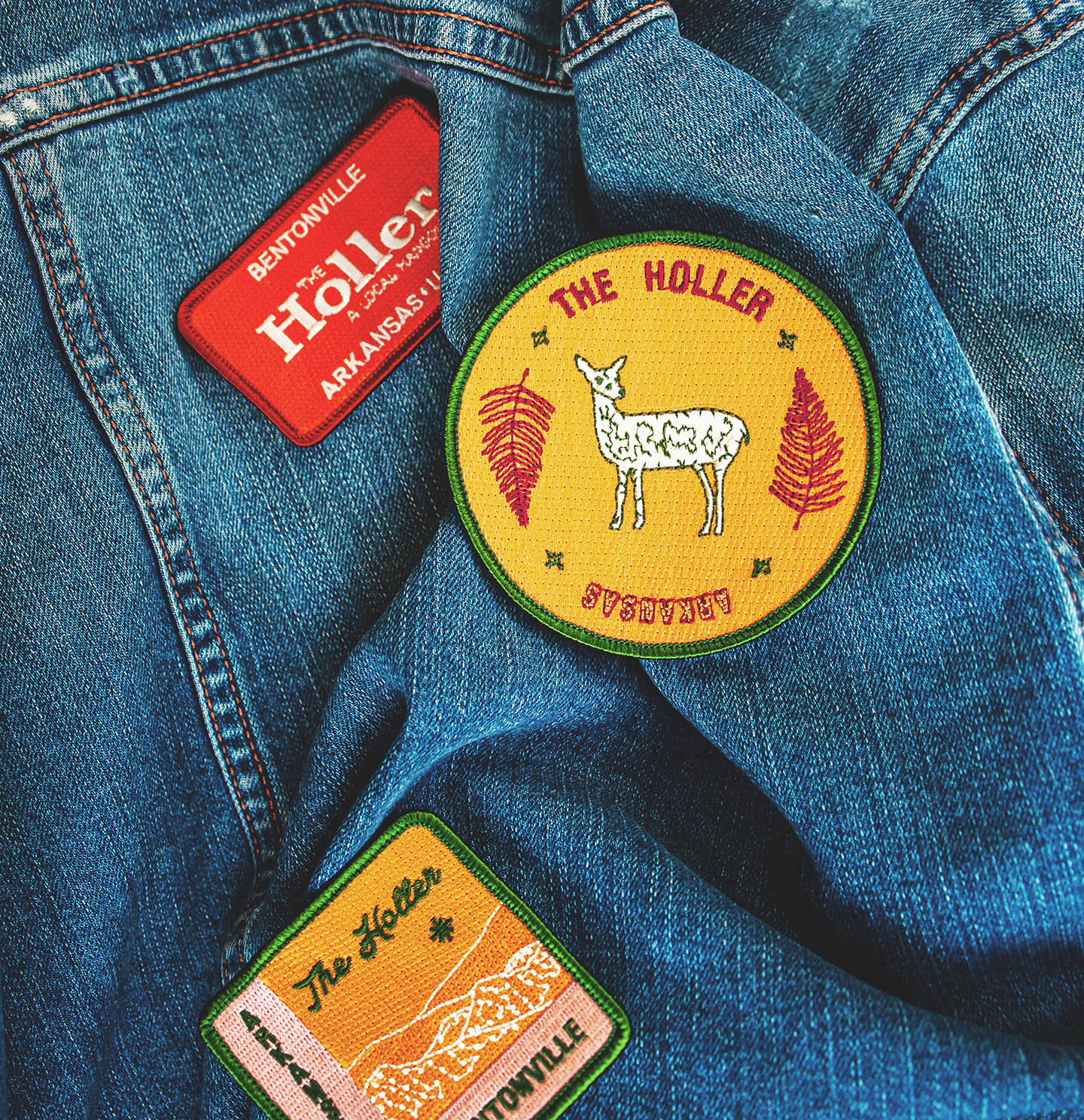 Grounded, local, and full of intrigue. Playful, democratic, and confident. Bars and lounges surround three boisterous shuffleboard courts—emblazoned with colorful motifs and icons drawn from a "garden of graphics" inspired by trail maps, local lore, and wildlife.